Also, in music highlights,, Big Bang came out with their vid for Seung Ri's "Strong Baby" –
I must admit I shed a (metaphorical) tear or two while watching this video. Big Bang, Big Bang. Sell your music, not sex! You're plenty talented and popular enough not to have to rely on this/go down this route. Was also slightly shocked as Korea tends toward the conservative side of things (though of course much less so in its music industry, in which they try and imitate the US as much as possible) and – wow. Even in American music videos I very rarely see an actual bed scene. *mourns* That was just – unnecessary.
On a side note however – G-Dragon continues to astonish me with his hotness, and I liked the pairing of him with Seung-Ri, and the "brahthaa!" thing was adorable. 🙂
And, at the December 31st MBC Music Festival(aslo known as MBC Gayo Daejun) WonderBang was as rockingly amazing as expected and lit up my world; I don't know much about the Wonder Girls beyond the fact that they're probably the most popular Korean girl-band right now, but I loved their juxtaposition with Big Bang as, at least for me, the girls cuteness/girlpower/fluffiness only showed off how sexy/talented/hard-edged BB is. Plus, I've got to admit – the Girls can actually sing – always a relief.
To watch it larger and in high-quality(unfortunately I can't embed that part) click on the screen and when it goes to Youtube make sure to click on the "watch in high quality" on the bottom right underneath the video.
Here is an English-subbed version as well, although personally I preferred to watch without subs so I could focus on their hotness 🙂
Same process as above if you want to watch larger.
Last but not least, their skit for the festival, in which they…never mind, watch for yourself 🙂
Big Bang fansite has a pretty good roundup of all the BB performances at the festival, as well as pictures, as usual.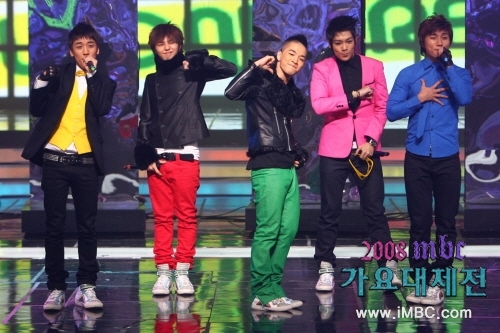 *hearts*
G-Dragon looked like a girl as usual and yet still (sigh) managed to rock the stage.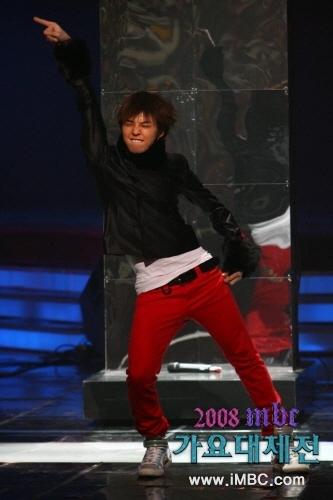 Mm. That's more like it!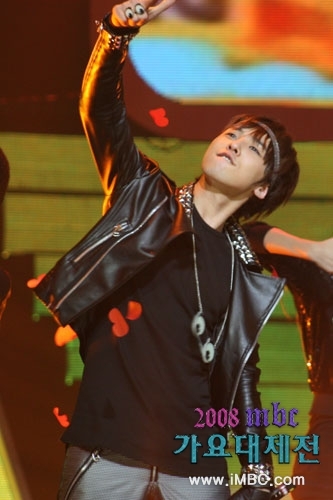 Aww. Dae Sung. Adorable. He's not my favorite of the Big Bang boys but he's getting cuter and cuter as the years go by.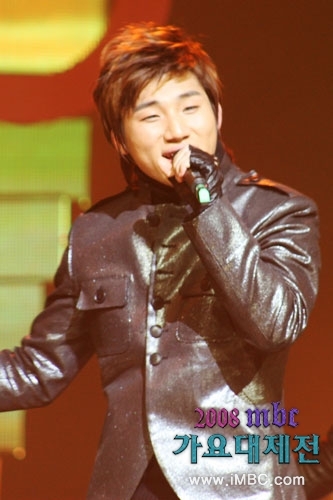 Filed under: Big Bang, Entertainment News, Miscellanous, MUSIC | Tagged: Big Bang, G-Dragon, mbc gayo daejun, mbc music festival, seung ri, seung ri strong baby, strong baby vid, wonder girls, wonderbang, wonderbang performance |